www.wiremeshmetal.netwww.wiremeshmetal.netwww.wiremeshmetal.net
Welcome to
Fuyan
We enjoy advanced production equipment for manufacturing. Quality will be achieved by meeting or exceeding our customers' expectations with all products and services offered by us. We desire a partnership that opens the way for never-ending, two-way dialogue. Each contact with a customer is another opportunity to better understand their needs. For more information about our services, feel free to contact us.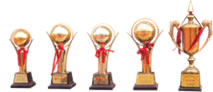 Wire Mesh Machine Series


We supply wire mesh machines in good quality for producing of hexagonal wire netting, welded wire mesh and panels, barbed wire and chain link fences. These machines are both our domestic market, also for export.